For many families the kitchen is the heart of the home, it is where we socialise and where all of the family gather around the kitchen table to enjoy a meal and catch up on the daily events. However, most kitchens are kept minimalistic and are lacking in that one thing it should be screaming – personality!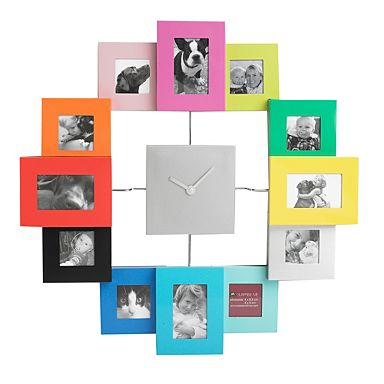 Here are my top tips to bring the personality of your family into your kitchen.
Setting The Scene With Colour
Colour is one of the most important elements to consider when decorating your home, but when it comes to the kitchen we tend to keep clear of bright colours and stick to white or neutral tones – although these reflect cleanliness, the kitchen is one of few rooms where we can get away with using the brightest colours available.
Where bright orange will have far too much of an impact on the lounge you can get away with it in the kitchen because the cupboards and other furniture tend to hide most of the wall. If your kitchen cupboards are white then you're lucky – you can dare to go as bright as you like and any colour will work. Dark brown kitchen furniture looks great with purple or lime green. Have a splash wall such as the one behind the cupboards and keep the other walls minimalistic or repeat the colour through the room with wall décor.
When considering colour it is also worthwhile taking into account the flooring at this point. If you keep the flooring simple you can work off this by going as bright as you like with wall colour.
Appliances
Lime green or orange walls aren't for everyone and if you're still a little scared to paint the walls bright then you can add colour through appliances. Red appliances work well with biscuit wall colour. A great tip to ensure that your appliances match-up is to look through home catalogues.
Add a style factor to your room with designer cooker hoods – it will give your kitchen a stylish modern feel.
Accessorise
Add personality to you kitchen with accessories, floral placemats or bold bright table runners will give your kitchen that extra touch of personality. Keep accessories simple but enough to add a statement. Dress up our kitchen table with a stunning vase of bright flowers or a glass bowl with floating tea lights.
If you have an empty wall a picture clock is a bold statement piece that will look great and what's more is that you can add loads of great family photographs.
[divider]
Jade is an interior stylist and enjoys to blog about the simpler things like cooker hoods that can add a world of difference to the rooms in our home.
[divider]
Photo credit: Sarah_Ackerman